Planning and building wasn't easy!
Since a few months now, we've been planning this project on Discord so we could bring
something
cool to show at the #34C3. We came up with the idea of making a low-cost Wifi Cactus (since it's built with 14 Hak5's Wifi Pineapples, which are not cheap for students like us :D), and the Wifi Satellite appeared! It's called like that cause we designed it to look like a satellite solar shield:
It's designed to hold 14 ESP32 PacketMonitors (sponsored by
Travis Lin
), which would log into an SD card as much 2.4GHz wifi traffic as possible and display it on an OLED screen! This boards use
Spacehuhn's PacketMonitor32
 which is open-source.
For logging the traffic we used 16 GB SanDisk cards from AliExpress (around 6,90€ each). We could have got cheaper cards, but we needed something with enough storage and a good speed. We also bought USB cables for each board (good thing they cost only a few cents from China).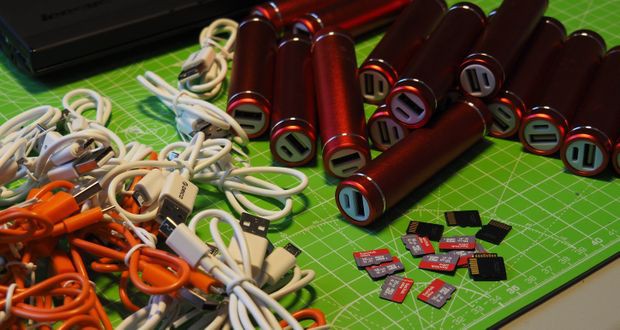 We wanted to use 18650 LiPo cells to make the whole thing portable, but during the testing process they all burnt to death :(
So at the end we kept our WiFi Satellite safe and stationary at our Assembly and it worked just fine! :)
For more information about the WifiSatellite take a look at our
Hackaday Project page
And finally, I want to thank Helmut (
SCHInfo
) for helping us with everything while we were in Leipzig and Stefan, Jhonti, David and Kama for making this an unforgettable experience 😊